If you want to become self-dependent, then start freelancing easily. Freelancing is a freedom occupation. There is no boss in your work. If you like any work, then you will do it. If you don't like any work, you can avoid that. But you can't get the same opportunity if you do job. Your organization will always keep you under pressure. But there is no pressure in freelancing. You don't need to go outside for freelancing. You can do freelancing everywhere if you have a pc and internet connection.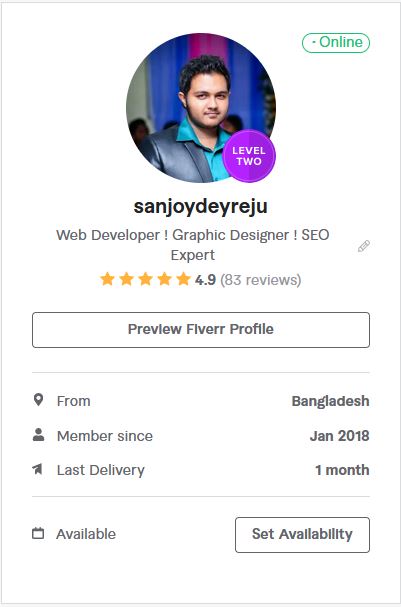 So how to start freelancing easily? It's a very common question. To start freelancing, you have to know work. Any work, which you can do online. Suppose you can do graphic design, data entry, article writing, web design etc. You have to decide in which sector you are good at. If you like design, then you can start graphic design, web design etc. If you have well understanding of logic, then you can start programming. If you have writing skill then you can write content, article etc. Besides if you have interest in marketing sector, then you can learn digital marketing, cpa marketing, affiliate marketing, email marketing, seo etc. So it's totally depends on you.
Many people may advise you to do anything. But I'll tell do that thing what you wish. After learning work, create account on online marketplace. Make a nice profile with lots of portfolio. Set a professional photo as your profile picture. Add all of your skills and try to learn new things. You have to get updated with technology. Always mind that technology is changing day by day. After a successful profile creation, you can bid on job posts. You should also make an attractive cover letter for bid. Try to stay online more than 10 hours a day. So that buyer can see you online. And of course increase the time day by day.